When looking for Los Angeles Roofing, there is no doubt you will find ABC Commercial & Residential Roofing at the top of the list.
Because we deliver quality products with skilled workmanship at a substantial discount, our clients call us the Roofing Experts in Los Angeles . How do we do it? Our staff has been working in the roofing industry for over 30 years; and in 1990 we became ABC Commercial & Residential Roofing.
These are some of the expert roofing services we offer throughout Southern California.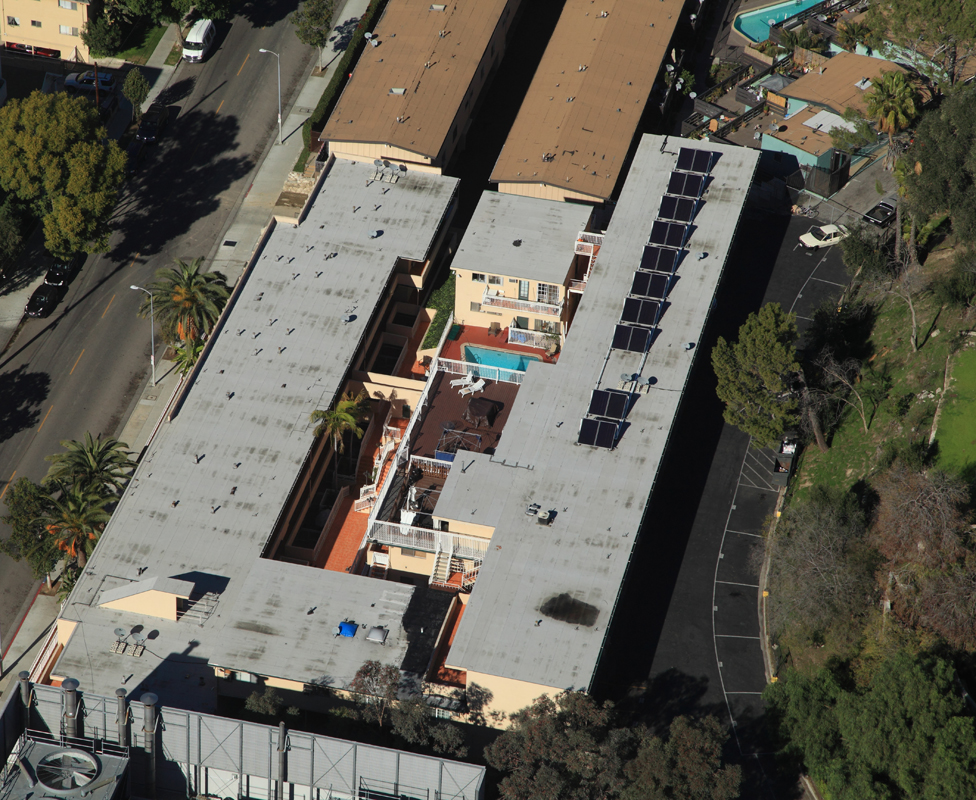 Commercial roofing
Commercial property managers and business owners require certified commercial roofing contractors with skill in choosing the right roofing system. Our project managers posess the knowledge and experience to assist you in meeting your budget while beautifying and protecting your property at the same time. We have over 20 years in the business; helping clients choose the perfect roofing systems while saving money. Our professional installations will meet your expectations on time with no hidden fees to surprise amidst the project. Why not give us a call today!
Residential roofing
Our project managers present affordable solutions to all customers with quality in mind. If you are looking for repairs to a metal roof, tile roof, slate, composition shingles or an energy solar roof system, our roofers are qualified and ready to assist you in a professional manner. You can rest assured the outer layer of your home will be protected with a roof from ABC Gil's Roofing.
Roof repair
"It never rains in Southern California". Say that to someone who has a leaky roof. No doubt they are frustrated. Los Angeles Roofs take the most abuse from wear and tear. The winds, the sun, and mother nature. There are times when you will need a repair. ABC Gil's Roofing does emergency roof repair, in fact they have been doing roof repair in Los Angeles since 1990. From simple roof repairs to difficult ones, they are the roof repair experts in Los Angeles. Who ever you choose, be sure you get a certified contractor to repair your leaking roof quickly. Don't waste time hiring unlicensed roofers to do a patch job. This can cost you dearly.
Roof replacement
Why would you need this so soon? If your roof is 8-10 years old, it's time to consider this investment but not until you call us. The roof can be repaired. A complete roof replacement should be your last resort. Most roofing material is extremely durable. Chances are your new roof can protect your home for 15-20 years. A complete roof replacement could wait. However, if you are ready to make this significant investment, please choose a certified, licensed, professional roofing contractor that will provide quality service with warranties on not only the material but also their workmanship.
1-844-571-7663
Roofing Contractors Los Angeles
When it comes to a roof repair in Los Angeles, we serve all our clients with all home improvement services as we are preparing the estimate. Windows, Gutters, Skylights, our clients know how to re-invest the money they have saved by hiring roofing experts.
Our work can be seen throughout the Los Angeles area. Our professional roofers are highly qualified, trained and certified to undertake any kind of repair at your home or business. No wonder our roofing expertise has helped many homeowners throughout Southern California.
We understand it is hard to find experienced and certified professional roofing contractors. That is why RoofingLARoofs.com was created. A catchy domain name on behalf of ABC Commercial Roofing, Inc.
For your free roofing evaluation, call us today.
Los Angeles Roofing by ABC Commercial & Residential Roofers
Los Angeles, CA 90059
(844) 571-7663